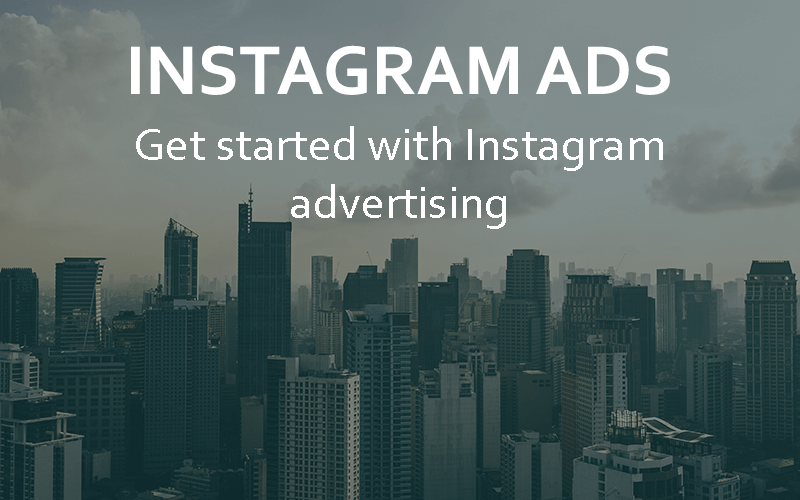 Did you know that Instagram turned 10 years old in 2020? 🤯 If that's making you feel old, don't worry… you are not alone.
Needless to say, the platform has drastically changed over the past decade (think IG stories, IGTV, IG shop) as it grew in popularity across all demographic groups around the world.
And with more and more people using the App (Instagram has the 4th-most users of any mobile app), marketing professionals have had to learn to master and make the most of the advertising capabilities this channel has to offer.
Advertising on Instagram – where to start?
There are countless ways for businesses to reach their target audience on Instagram: organic content, collaborations with other pages, and influencers marketing – just to name a few.
In this guide, however, we are going to focus on our bread and butter here at Living Online – Instagram ads.
Step one – Create or gain access to relevant accounts
Instagram is owned by Facebook. For this reason, Instagram advertising is managed through Facebook's advertising platform a.k.a. Facebook Business Manager.
This means that if you are interested in starting to advertise on Instagram, you are going to need the following:
a personal Facebook account
a Facebook business page for your company
Facebook Business Manager (click here to create one or access your existing one).
a Facebook Ad Account. This is something you might need to create if you have never advertised on Facebook before. You can create this from the Business Manager. Simply go to Business Settings -> Ad Accounts -> Add and follow the prompts.
Interestingly, you don't need an Instagram account to advertise on Instagram, but we do recommend that you create one before you get started.
One final clarification – although Instagram ads are created via Facebook tools, you can run ads only on Instagram. Keep reading to learn how.
Step two – Sign into Facebook Business Manager and connect your accounts
Sign into Facebook's Business Manager page and go to Business Settings.
Pages is where you want to link your Facebook Business page.
You can add a page, request access to a page, or create a new page.
Then you need to add people (colleagues or employees) or partners (for example, an Instagram advertising agency like Living Online) to the page. This means that those people will now also have access to the page.
Repeat these steps for Ad Accounts and Instagram Accounts.
Step three – Create a campaign
Before we get started, it's important that you understand how Instagram (and Facebook) campaigns are structured.
<!—Brief Digression Starts Here –>
Instagram Ad account Structure
Each Ad Account is structured as follows: campaign, ad set, and ads.
Campaign is where we choose our objective – what do we want the ads to achieve? Video views, engagement, website traffic? Choose the objective that aligns with your strategy from the prepopulated options Facebook offers.
Ad set is where we define our audience, placements, budget, and timeframe.
Ads is where we set up the actual ad that users will see on their screens.
<!— Brief Digression Ends Here –>
From within Facebook Business Manager, click on Ad Accounts and select the Ad Account you want to advertise from.
Then click on "Open Ad Account" to launch the Ads Account interface.
Now click on the green button that reads "Create" and choose the campaign objective.
Give the campaign a meaningful name and click "Continue".
Step four – set budget and schedule
The interface will take us to the Ad Set level.
At the top of the ad set page, we select our budget i.e. how much we want to spend, and schedule i.e. when we want your ads to run.
We can change these settings at any point even after the campaign has launched, for example if we want to increase/reduce the budget, extend the end date, or both.
Step five – define your target audience
This is a critical step in the setup of a campaign because is where we determine which users are going to see our creative.
Naturally, selecting the right audience will play a big role in the overall success of the campaign.
We can refine the audience by location, age and gender, demographics interests, and behaviours.
We can also choose to use custom audiences, for example people that have visited our website, users that have engaged with one of our videos, or that like our page.
Step six – define placements
Here we decide where we want our ads to appear.
Untick all platforms except Instagram and click next.
Step seven – Create ads
We want to make sure that the correct Instagram account is selected in the section which reads "Instagram account".
And finally, the fun part begins, creating our Instagram ads!
We can choose to use different types of media and ad types, for example, video vs stills, single image ads vs carousel ads.
Follow the prompts to add copy, URL, and call to actions to your ad, and see it come to life in the preview section on the right-hand side of your screen.
Once we are happy with the ads, click "Publish" and ta-da! Our Instagram ad campaign is ready 🥳
Please note: Instagram will take a few hours to review and disapprove/approve your ad. We'll receive a notification either way.
---
Living Online is a digital agency that specialises in social media and Instagram advertising.
If you have any further questions or would like more assistance to start advertising on Instagram or other social media platforms, please get in touch.
You can reach us on 08 9388 8778 or admin@livingonline.com.au or contact us via our contact page.
This article was originally published on www.livingonline.com.au in January 2016 and has now been updated with up-to-date information about Instagram advertising.